VIDA ES ORO PRODUCTS
It's not just a brand, it's a mindset.
Vida Es Oro is meant for the person wearing the clothing to shine and to shine light on those around them. The meaning of Vida Es Oro (Life is Gold) is to realize your worth. Know your worth, goals and passions and follow them. Every moment is an opportunity to do and feel better than the last. Listen to the voice of your soul, discover your passions and pursue genuine happiness and love. Your life is Now and it's Golden!
Treasure Yourself & Shine!
Please email me for orders being shipped outside of the U.S.A.
Free shipping in the U.S.A.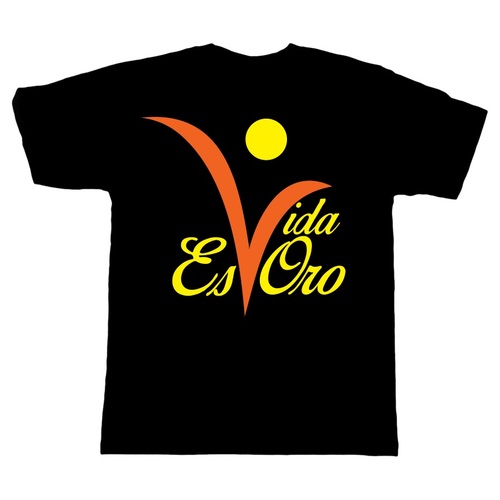 Live, Laugh, Love Black T Shirt
Live Laugh Love - Blue T shirt